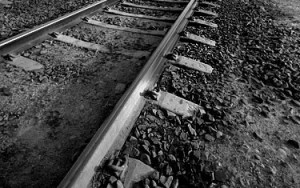 Giruliai residents, tired of continuous noise from trains passing by, filed complaints and requests to various institutions. Although Klaipeda Public Health Centre, after carrying out noise measurements, stated, that noise level is above standard, Giruliai residents are still unable to achieve their goal in minimizing discomfort caused by trains.

Read more at www.delfi.lt
METRO MOVEMENT comment:

Analogic problems afflicts not only residents of Giruliai. Also struggling for the elimination of one level crossings and the installation of sound-insulating enclosure are people of Lentvaris, Plunge, Mazeikiai, Siauliai, Amaliai. When the economy grows, rail traffic becomes more intense, speed is increasing and that means more and more threat to the local population. EU has given out more than a bilion litas for railway reconstruction and ecology, but these funds are not being used. The problem can only be solved if people from mentioned cities unite their efforts.